I love spending time in my craft room, Knitting, Crocheting, or splodging about with ink, paint, die cutting and snipping card until I come up with something I'm happy with.
Have a look round the craft room to see what I've crafted. Most of the products used for cards can be substituted with similar ones that you already have, use the ideas as inspiration for your own works of art.
---
July 2019

As a change to baskets and bowls, and being the craft butterfly that I am, I've been knitting animals, mainly rabbits! Again, to stop being over run (you know how rabbits are) they can be found on Etsy, in my shop, waiting for their forever homes. LinbeCraft
All the rabbits are based on a pattern by Julie Williams of Little Cotton Rabbits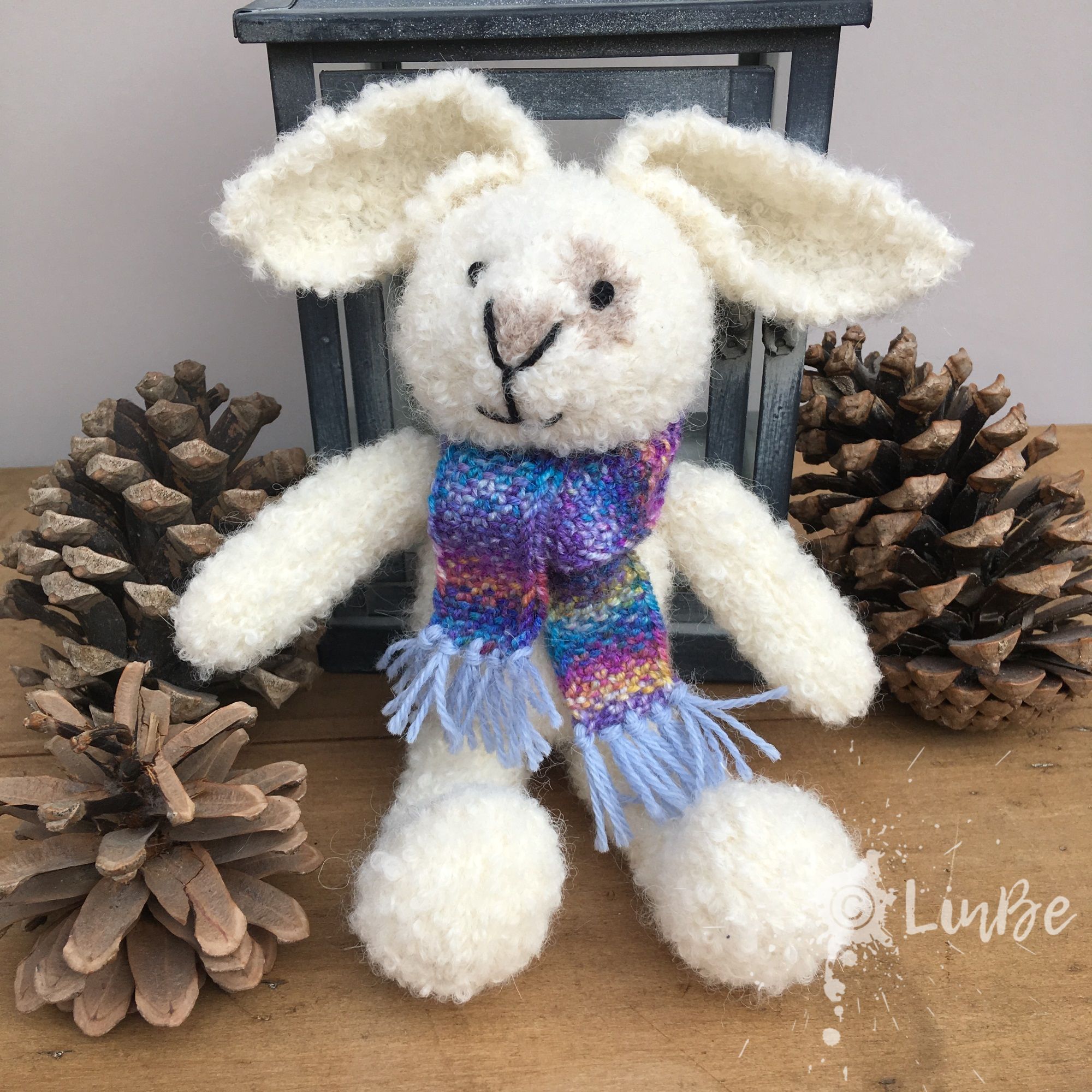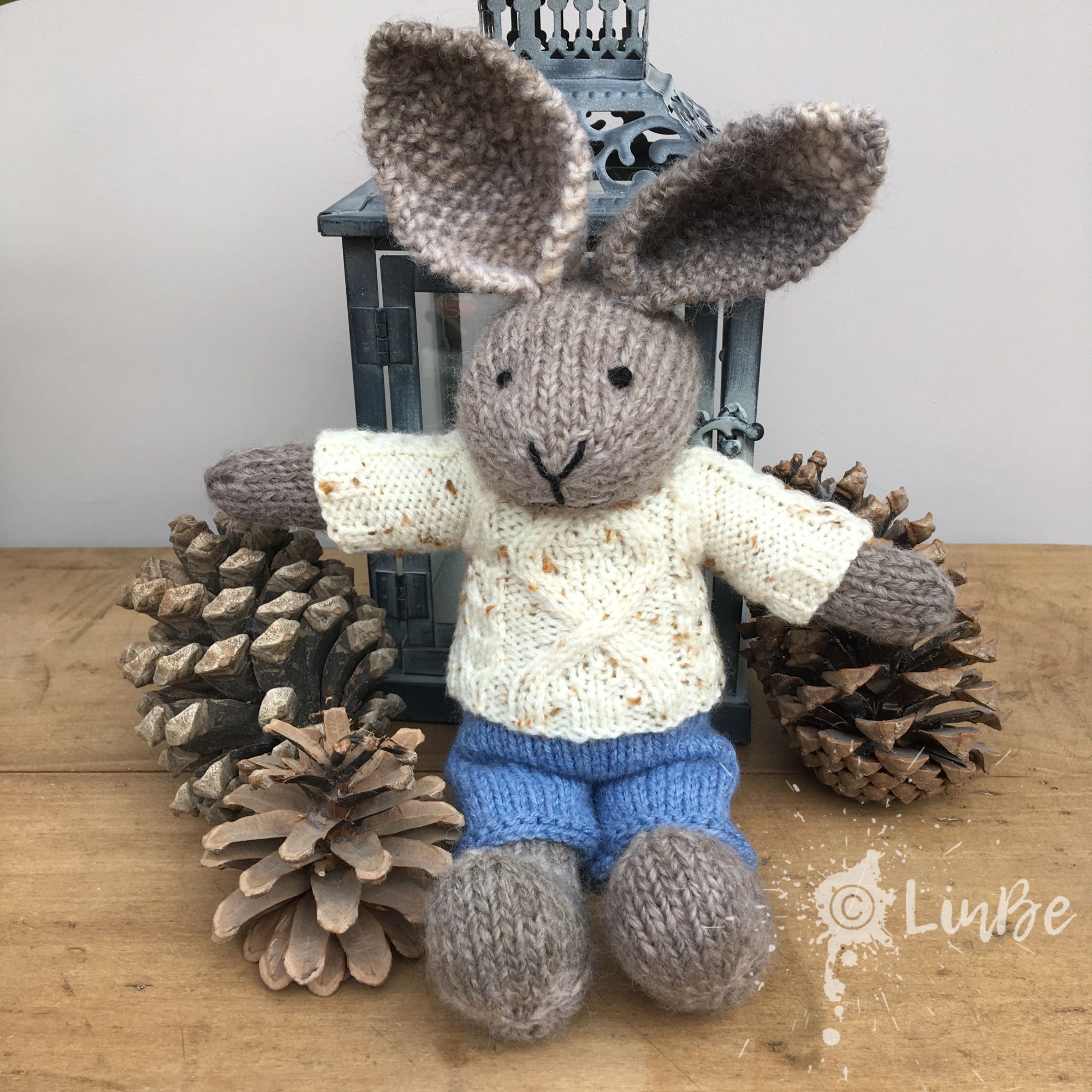 ---
March 2019

With the Craft room steadily getting filled with baskets I thought I would share the how to make the knitted and felted basket. The pattern is now listed for sale on Ravelry. After much experimenting I've settled on Drops Alaska as the yarn that gives the look and texture I like. It only takes 4 balls of yarn to create a medium sized basket suitable for carrying around most knitting projects. Best of all they don't take long to make!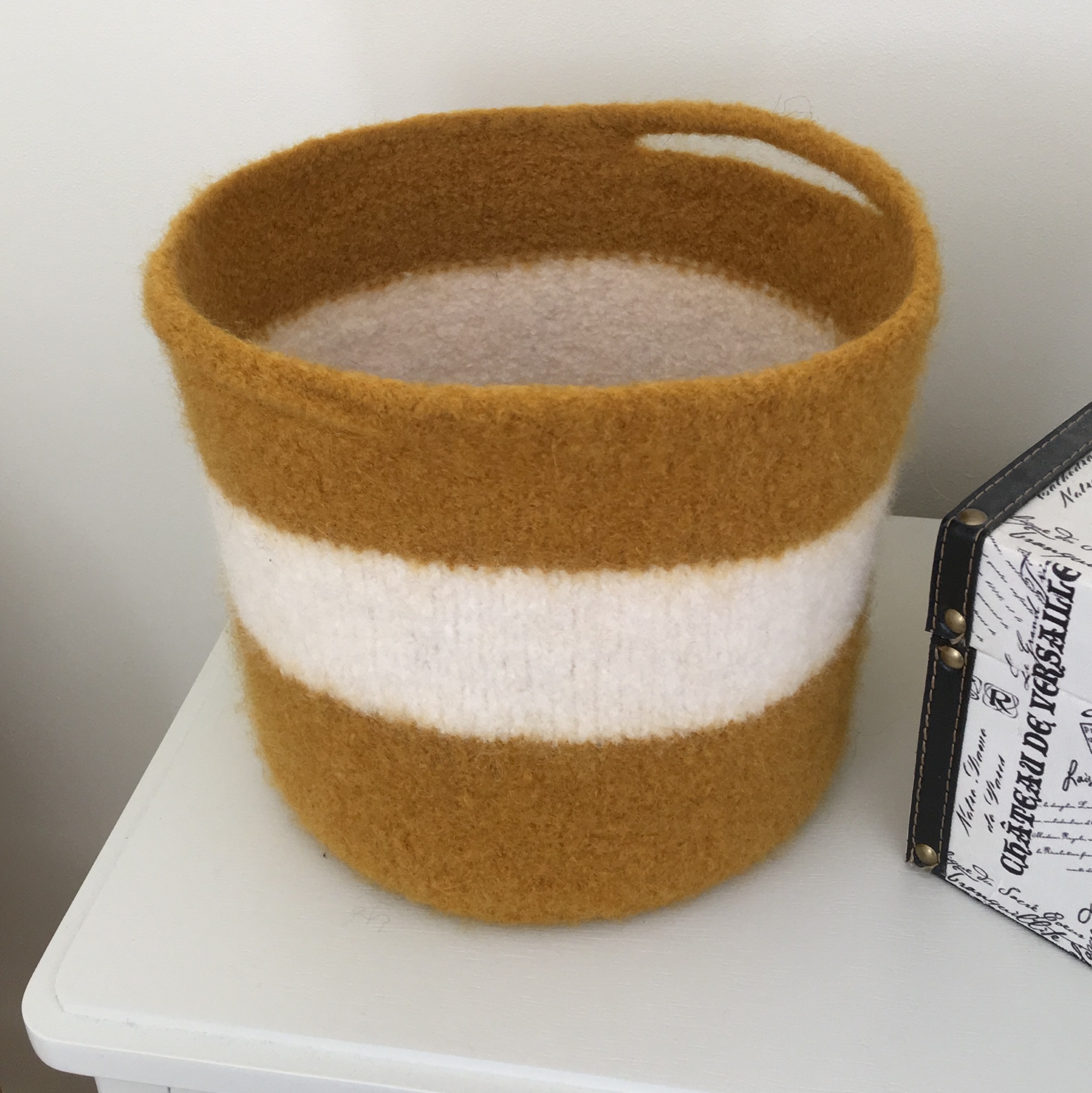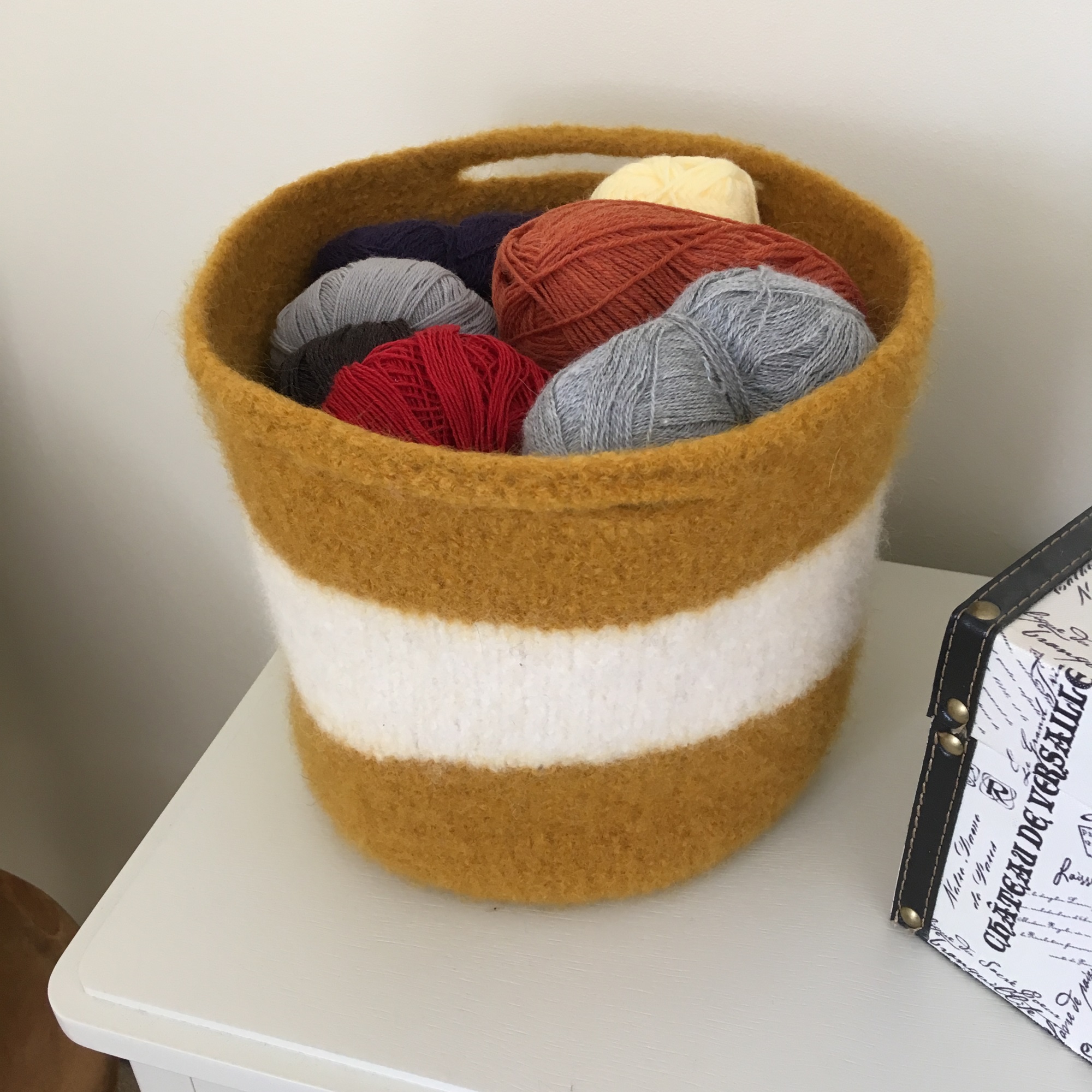 ---
February 2019

I'm trying my hand at Felting making baskets and totes. Here are some of my first attempts.
For these I'm using feltable yarn, knitting a basket shape and then throwing it in the washing machine.
When the felted basket comes out of the machine it does look a little sorry for itself, but after a bit of stretching and drying it over an upturned bucket, it shapes up nicely.
Wet felting from roving makes great bowls and you can add decoration during the felting process which appeals to my creative process.

My Etsy shop is now open - LinbeCraft where some of my creations are for sale!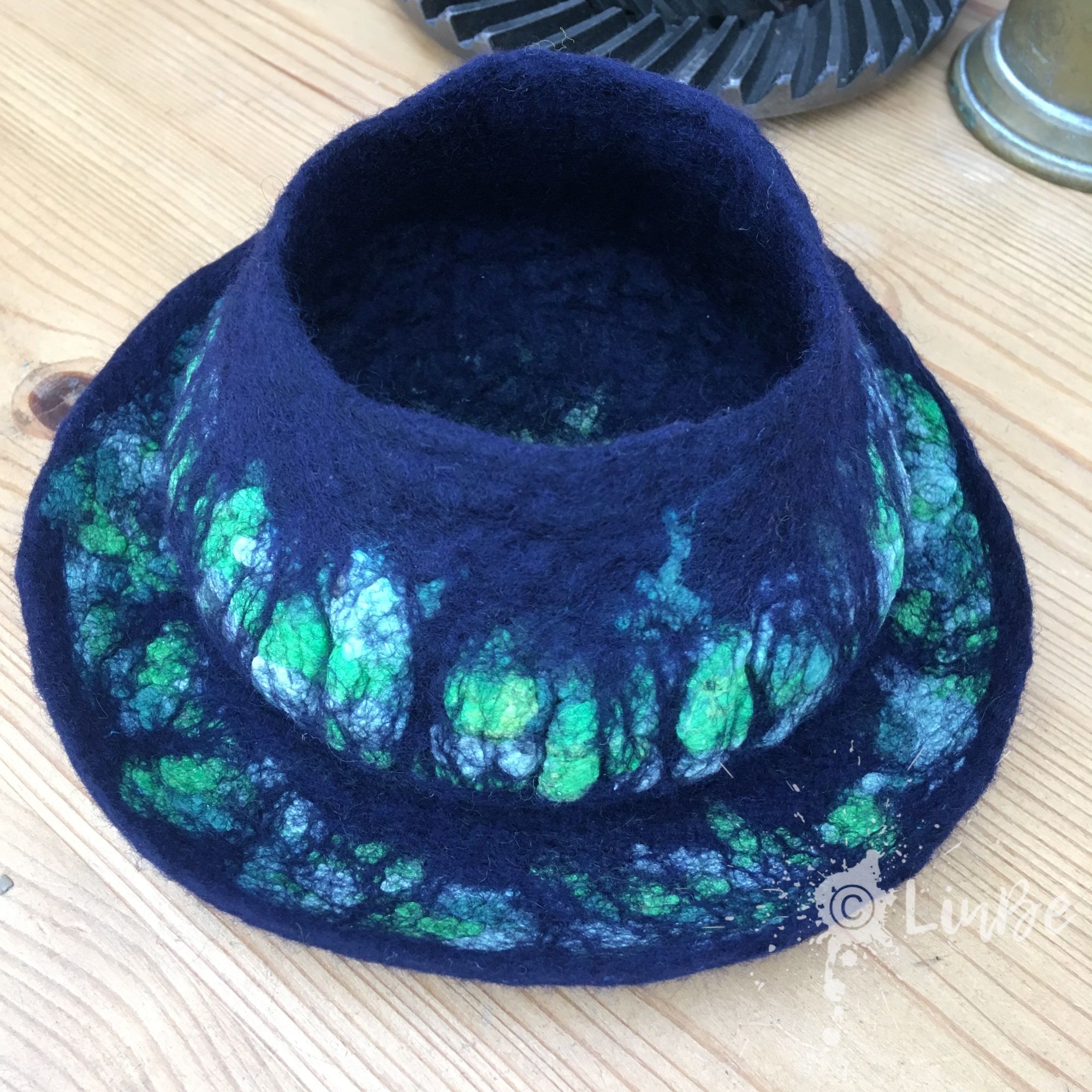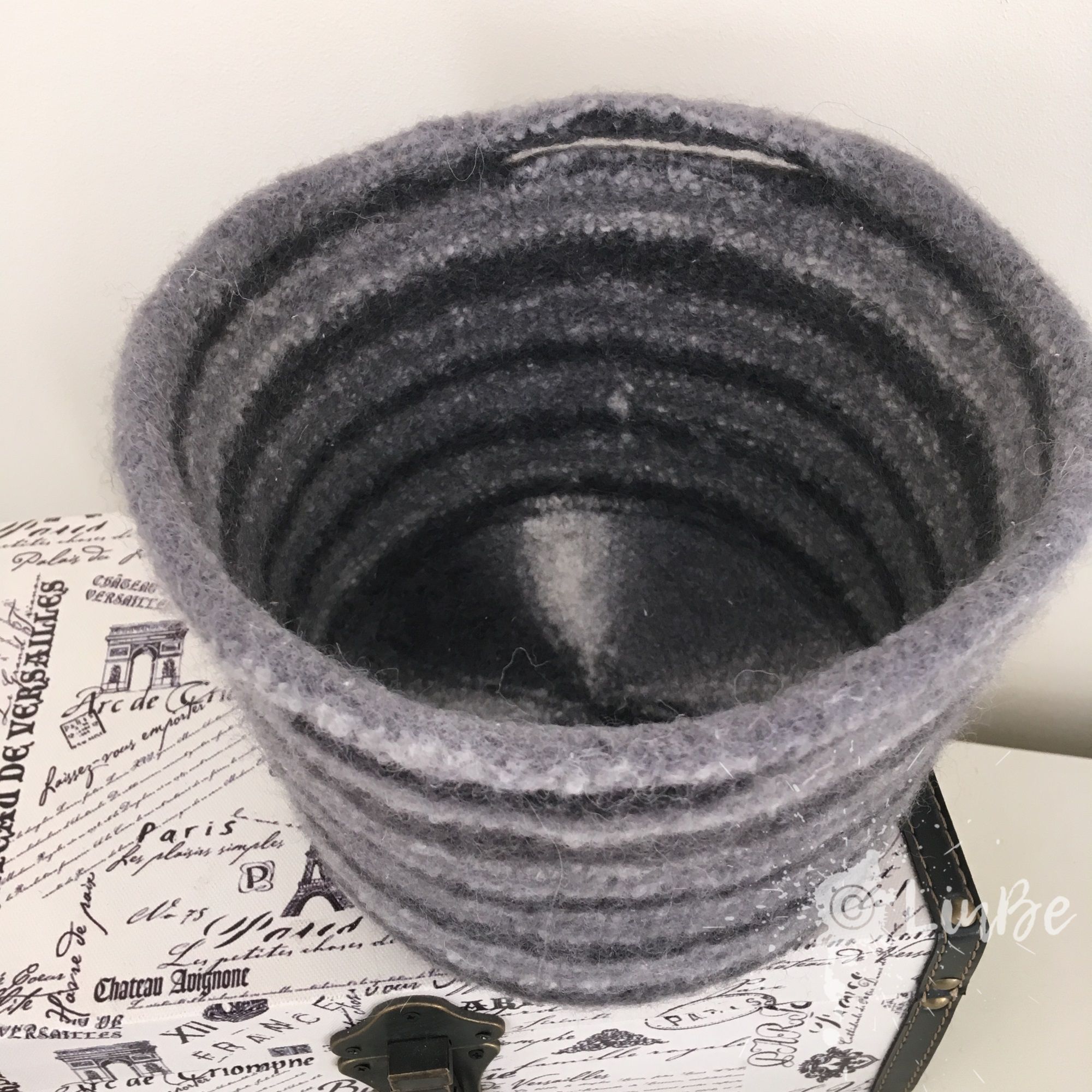 ---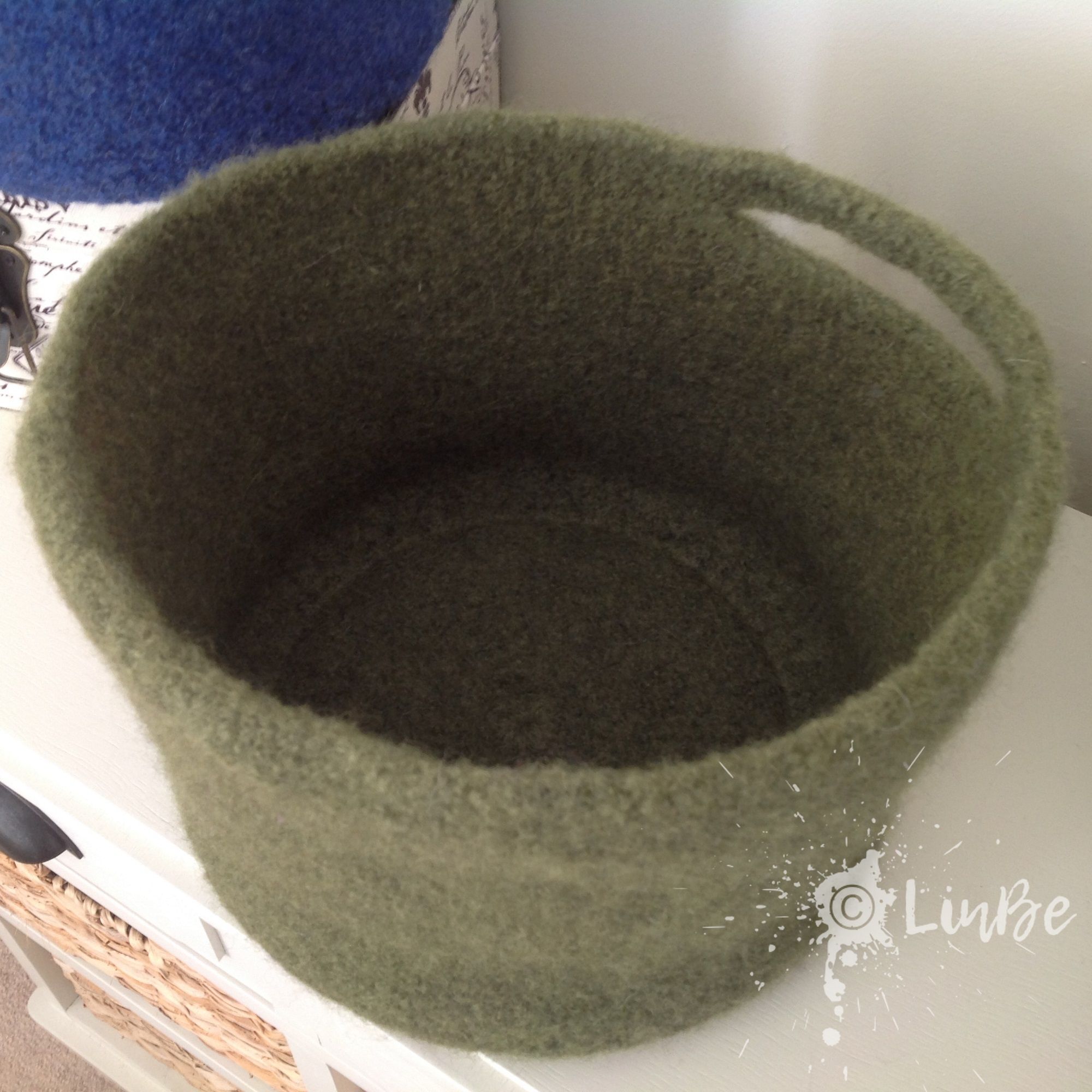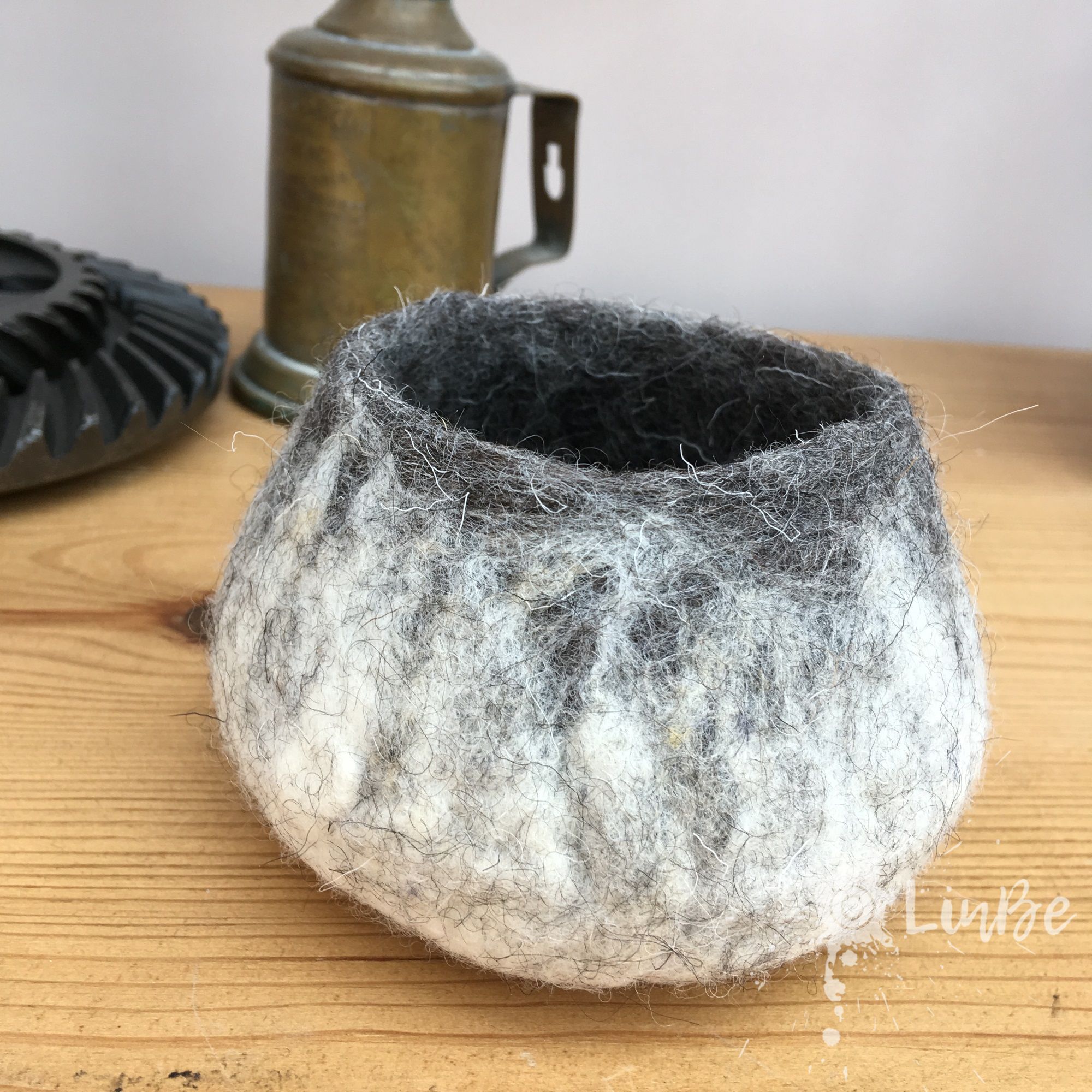 ---