---
Edward Ward started manufacturing sewing machines in 1860 from premises at Wells Street, London. The machines produced were mainly industrial models for shoemakers then after introducing a domestic model which was something of a flop Ward designed the Arm & Platform machine in 1873.

The machine combined the benifits of having a flat table to work on which could be simply be to changed to an arm to allow the sewing of sleeves, waistbands etc. In 1877 the machine had a number of improvements made which included a easy to use stitch length adjuster, a new shuttle and a bobbin winder.

Edward Ward retired in 1892 and died a few years later after a carriage accident.
---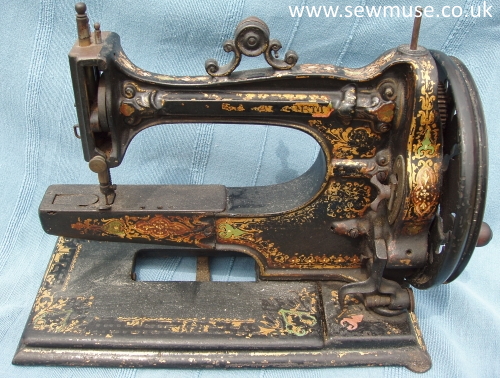 Arm & Platform: Serial No. 10054.

This example is awaiting cleaning and restoration. In the first photograph (left) the table is in its lowered position, the second photograph (lower left) shows it raised.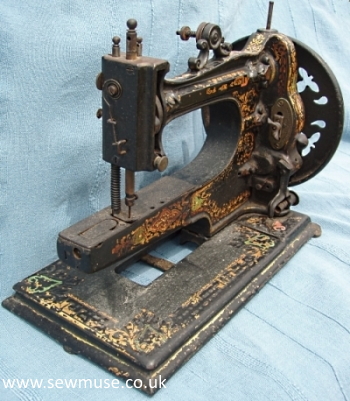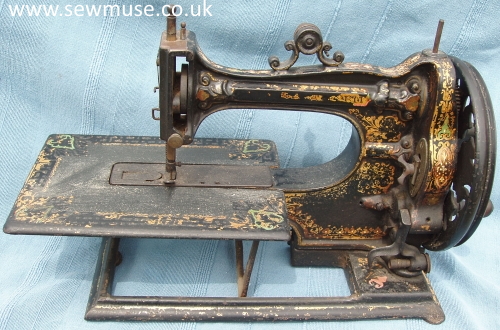 ---
This Treadle stand spent many years as part of a work bench before being left to the mercy of the elements in a garden on the South Coast of England. We hope to restore it and believe dates to the 1880's. The stand was made by The Ward Sewing Machine Co. and was for an industrial sewing machine.