HERE
---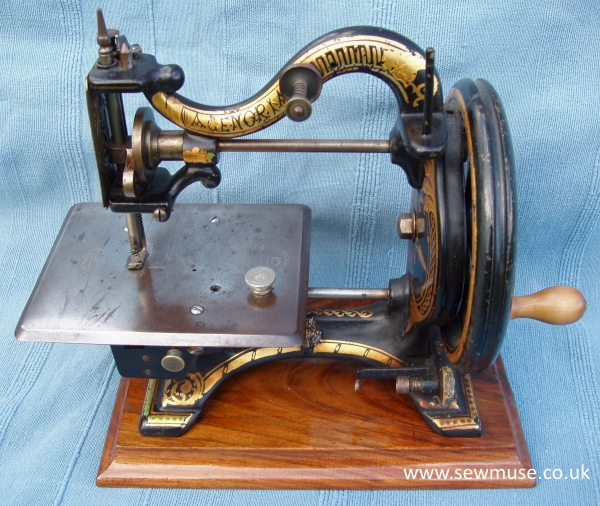 Agenoria Serial No. 4201.

Made by The Franklin Sewing Machine Company, Franklin Works, Park Road, Birmingham probably c1869 and has the name Agenoria on the arm.

The brass needlebar cover has a representation of the deity Agenoria - Goddess of Industry & Silence seated next to a prone Lion, there is also a Registered Design lozenge for 24th February 1869 (we think!) which appears centrally just beneath the machines name.
Engraved on the cloth plate is the company trade mark which represents a bobbin with crossed needles with "The Franklin Co." arched over it.

The cloth plate also has a stamp for S. Smith & Co 4 Charles St Soho London. The firm was established in 1867 and retailed sewing machines of various makes. The Charles Street premises were opened in late 1868 and the firm also had branches at Soho Bazzar, Edgeware Road and Queen Victoria Street.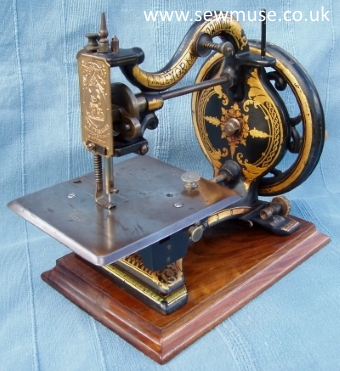 ---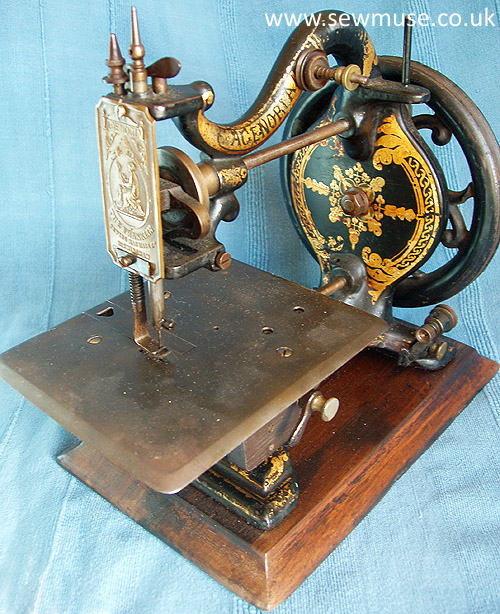 Agenoria Serial No. 6909.

Another example of this beautiful machine probably produced c1870.

It is almost identical to the earlier machine but the balance wheel has a blanked boss which was in preparation for the provision of the fast & loose balance wheel.