---
Adam Opel started making sewing machines in Rüsselsheim, Germany and completed his first sewing machine in March 1863 having started work on the design and patterns eight months previously. Machines were initially made to order and production gradually increased with the firm moving to a new factory in 1868.

In 1886 the firm started producing bicycles and in 1899 cars were introduced so successful were these that production of sewing machines ceased in 1911 with some one million having been manufactured. General Motors took an 80% stake in the company in 1929 and purchased the remaining shares in 1931.
---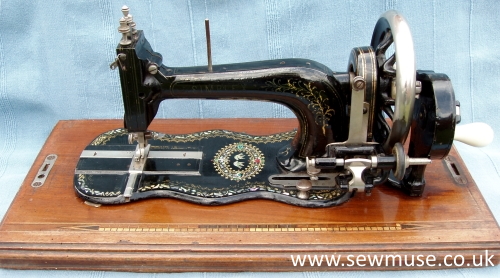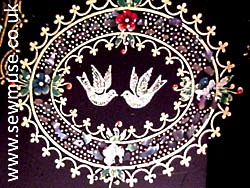 Simplex: Serial No. 521508.

Although this very attractive fiddle base machine bears no makers mark it was made by Adam Opel and probably dates to around 1899 as by that date the company had made just over 500,000 sewing machines.
The name Simplex is just visible on the arm. The bed of the machine has flakes of Mother of Pearl forming a border and the centre decal features two Mother of Pearl Doves. The base has an inlaid ruler but no accessory compartment.
---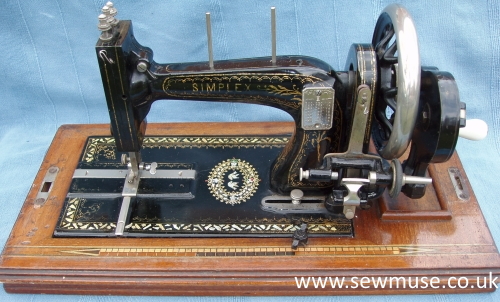 Opel Simplex: Serial No. 703457.

A later High Arm Family version of the Simplex probably made around 1903. It features the same centre decal as the machine above with Mother of Pearl chips along the edge of the bed.

It has a small accessory compartment tucked under the hand crank and the standard inlaid ruler. The thumb catch to hold the front edge of the machine to the base is not original.