---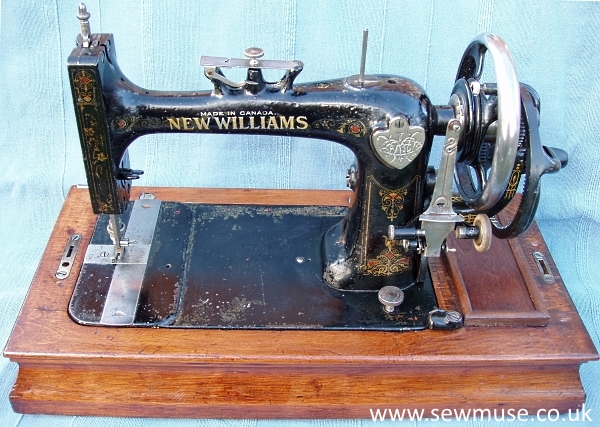 New Williams: Serial No. 330100.

The firm was originally established in 1861 as C. W. Williams & Co which became the C. W. Williams Manufacturing Co. Ltd in September 1872 and then the Williams Manufacturing Co in March 1882. The company is known to have continued producing sewing machines during the First World War.

The firm had factories in Montreal, Canada and Plattsburg, U.S.A. and by 1892 typewriters were also being produced under the names "Wellington" and "Empire".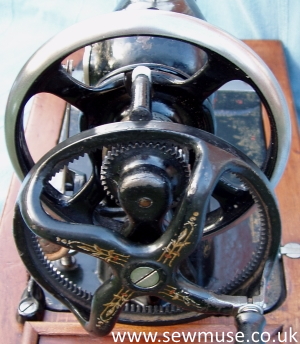 This machine dates to the late 1890's or early 1900's. The bed decals are heavily worn but those on the arm and pillar are largely intact. Note the heart shaped inspection plate at the top of the pillar which is deeply engraved.

This is the uncommon handcrank version of the New Williams with a deep elegant base and unusual handcrank which appears to be identical to that used on Domestic machines. Later machines have a different (Singer style) bobbin winder.

Follow this link to a FREE copy of the New Williams Manual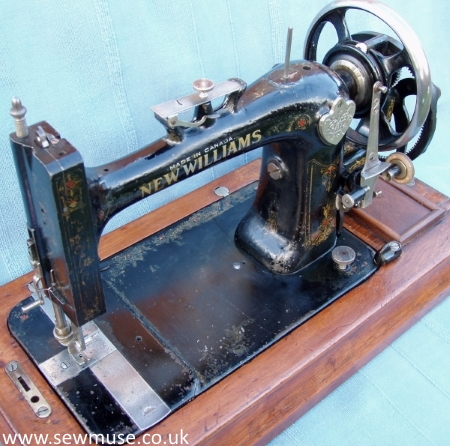 This machine was restored and kindly donated to the Sewmuse Virtual Museum by Paul Verney