---
The Company was founded by John Spier Heron, James Gresham and Thomas Craven in 1869.

As well as sewing machines the company manufactured a Patent woven wire mattress, Improved Giffard's Injectors for steam boilers, vacuum brake and other equipment for trains.

Due to ill health J. S. Heron left the company in April 1875 and the firm became known as Gresham & Craven. Later c1879 a Singer principle machine known as The Heron was produced.

Sewing machine production ceased c1884 and the firm concentrated on other engineering projects.
---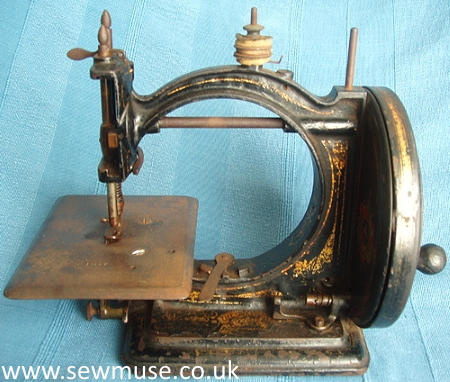 The Gresham Serial No.18177.

This machine was manufactured c1873. On the cloth plate is stamped Patent March 1867 Heron Gresham Craven followed by the machines serial number.

The needle bar is open and the lever on the base operates the reverse stitch mechanism. The base decal reads The Gresham and has the letters H,G,C intertwined with Manchester beneath.

The company re engineered the machine and produced the Improved Gresham, which is known to have been in production by 1873 although production of The Gresham continued.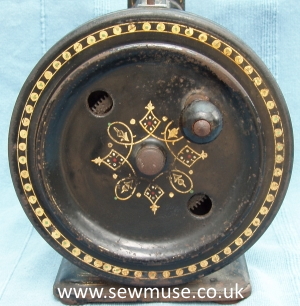 ---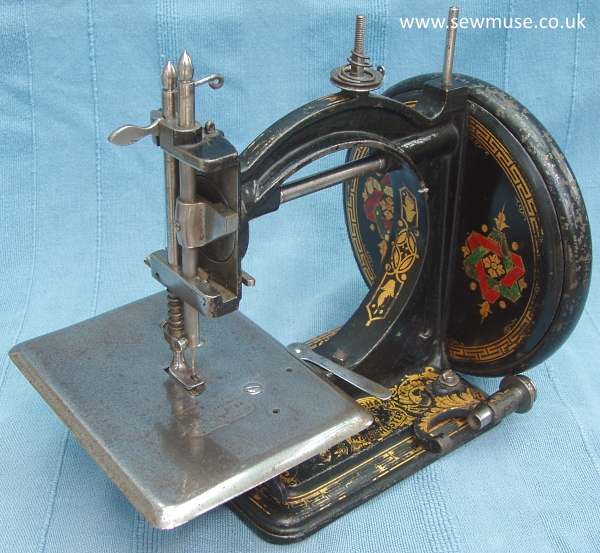 The Gresham Serial No.24074.

Another example of the Gresham which was manufactured after April 1875 as only Gresham and Craven are named on the cloth plate.

On the base instead of an intertwined H,G,C, it is now just C & G.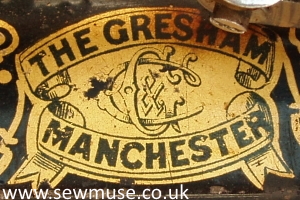 There are subtle differences from the machine above - the bobbin winder, tension and balance wheel have all been modified.

Note in particular the cast decoration as well as the raised boss at the 7 0'clock position on the balance wheel. This was provided ready for the mechanism to allow the balance wheel to be disengaged for bobbin winding a feature which was introduced prior to October 1876.

The hole at the 1 o'clock position is for the handle which was missing on this machine.